My friends,
Welcome to the web page for Our Lady of the Mountains Parish. I hope that this site will be useful to all who visit it.
Advent
Thanksgiving has passed, Black Friday is just a memory and Cyber Monday is fading into oblivion. Perhaps it's time to look at something more meaningful, the coming of Our Lord at Christmas. As a way to prepare, our Church gives us the beautiful season of Advent with its opportunities to help us get ready to celebrate the birth of our Lord. Along with the many signs and symbols of the season in Advent such as Wreaths and Nativity Scenes (please note the one our Knights of Columbus have constructed by our parish sign) we have special opportunities to grow in our faith during this time.:
The feast of Our Lady of Guadalupe, patroness of the Americas,  will be celebrated on Tuesday, December 11 as a vigil beginning with a procession at 7:00 p.m followed by mass in Spanish.
Part of Advent preparation is receiving the Sacrament of Reconciliation. Penance services will be at: 5:30 p.m. on Monday, December 10 here at OLM and at St. Andrew's on December 13 at 7:00 p.m.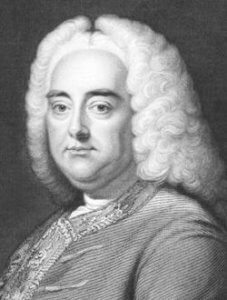 Another Advent tradition is the community presentation of Handel's Messiah at St. Andrew's on December 16 at 7:00 p.m. Many of our parishioners as well as community members from all over Sierra Vista contribute to this beautiful performance. You can hear a sample by clicking this link: Handel's Messiah.
Online Giving
We have changed our online giving provider. If you have already been using online giving, you should have received an email about the transition. If you did not get a letter, please give the parish office a call for instructions about how to make the change.
If you haven't ever given online, now is a good time to start.  Online giving is helpful for both the parish, since it saves our money counter volunteers time and saves us the expense of printing and mailing envelopes, as well as for you, the donor, since it saves the time used for weekly check writing. If you would like to sign up, please click on the "Online Giving" icon on the right side of this page.
Bishop's Letter
Bishop Weisenburger has released an extensive statement related to the Pennsylvania Report and the crisis issues facing the Church today.  It is located on our diocesan web site. You can click the link on the left side of this page. He also has other comments in his Wednesday memos, also available on the diocese site.
CTSO
Don't forget to make your donation to CTSO so that you can receive the state tax credit. I made mine to the maximum amount I can give. This is a win-win situations as we get our money back as state tax credits and the students get scholarships.  Please remember to check the box for All Saints Catholic School. See the link on the side of the page to make your donation.
ASCS continues to look for new students from pre-school through grade 8.  If you have not yet registered your child, give the school office a call at 378-7012 or stop by during school hours.
Visitors are always welcome to our parish, so if you are traveling through the area, we hope to see you soon in person.
We have been updating our parish Facebook page frequently. You can take a look by clicking on the link on the left side of the page.
Holy Land
The Equestrian Order of the Holy Sepulchre of Jerusalem is a Catholic order that works for good of the Christian Community in the Holy Land by prayer, pilgrimage and financial support. From time to time it will sponsor pilgrimages to the Holy Land. I will try to make these known here.
God's blessings to all,
Fr. Mike Bucciarelli
Location
1425 E. Yaqui Street
Sierra Vista, AZ  85650
View Map
Celebration of the Mass
Saturday

5:00PM

Anticipated Sunday Mass

Sunday

7:30AM




9:30AM




11:30AM




5:00PM

–




–




Spanish




(1st Sunday Teen Mass)

M, T, Th, F


8:00AM

 –

Wednesday

5:30PM

 –