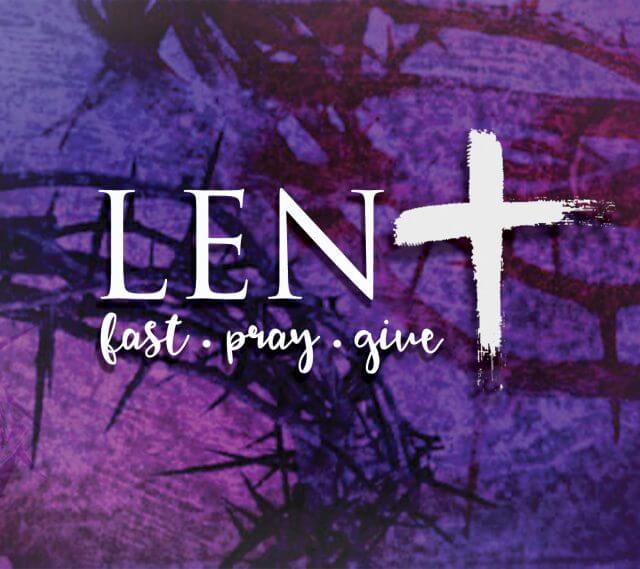 Stations of the Cross
Stations of the Cross will be prayed every Friday from February 24  during Lent at 5:30 p.m. followed by Soup Night in the parish hall.
Estaciones de La Cruz cada viernes durante la cuaresma en la iglesia a las 6:15 p.m.
Parish Penance Service will be Thursday, March 30 at 5:30 p.m.

Holy Thursday, April 6 ~ The Last Supper Mass at 5:30 p.m.
Good Friday, April 7 ~ Stations of the Cross at 3:00 p.m.
Good Friday Liturgy at 5:30 p.m.
Parish Office CLOSED on this day.
Holy Saturday, April 8 ~ Easter Vigil ~ 5:00 p.m.
Easter Sunday, April 9 ~ 7:30 a.m., 9:30 a.m. (Church & Hall)
11:30 a.m. Spanish
NO SUNDAY 5PM MASS ON EASTER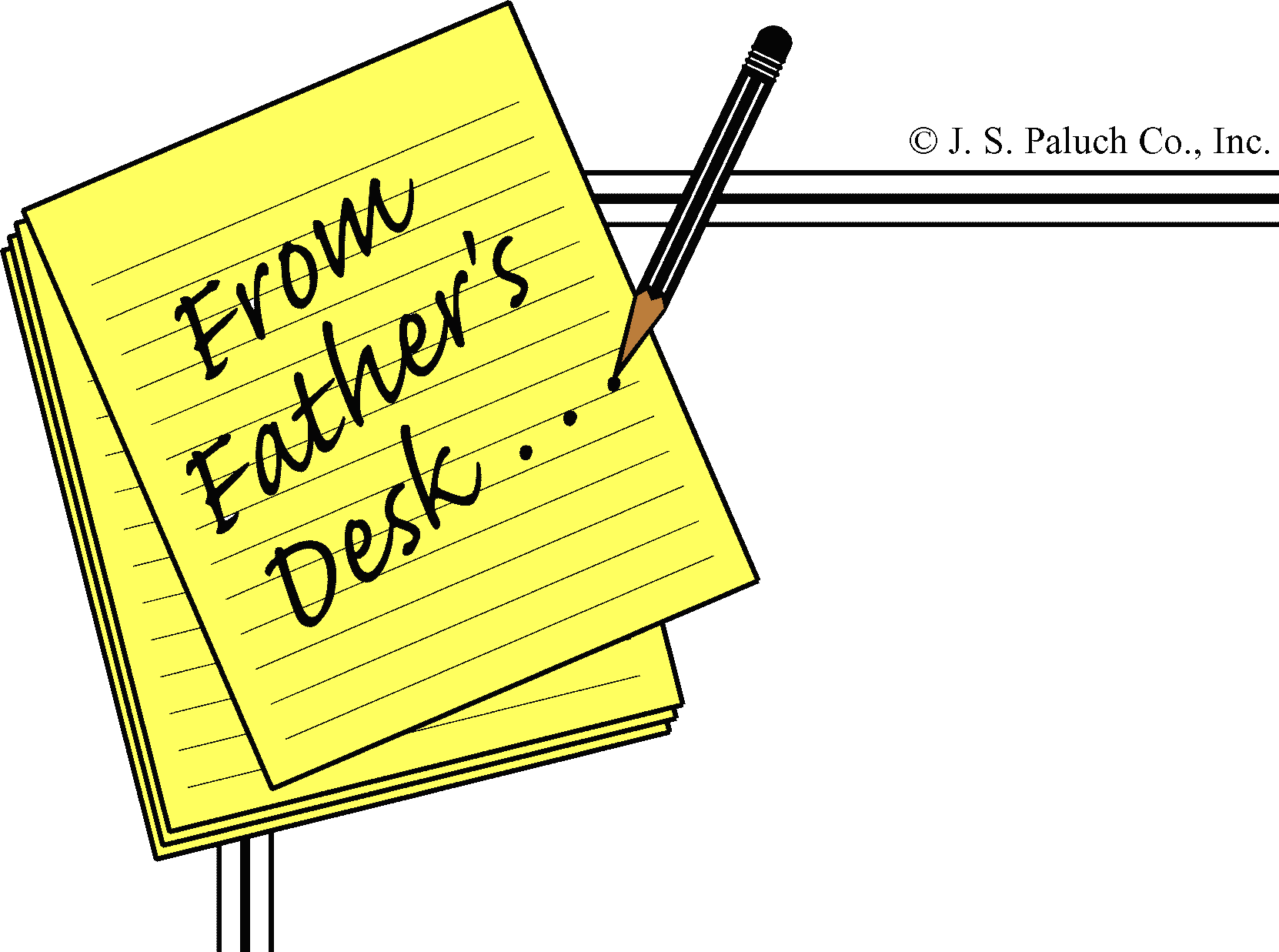 Some of you may be aware of the big push that the Catholic Church in the United States is giving to promote greater understanding, devotion, and respect for the Holy Eucharist. I am asking for your help in accomplishing this at our parish. Please help me promote greater understanding, devotion and respect for the Holy Eucharistic by a prayerful observance/practice of the following:
Genuflect or bow to the Tabernacle/Cross/Altar and make the sign of the Cross while entering and exiting the pew. Bow before receiving Holy Communion. Also, a gesture of reverence should be given anytime approaching or crossing in front of the Altar.

Receive Holy Communion on the hand or on the tongue. Do not receive in any other fashion i.e. pinch or snap the Host between your forefinger and thumb. Please consume the Host immediately upon receiving it.

As we prepare ourselves spiritually before Mass, please do so prayerfully and silently. Although some communication is necessary before Mass as we prepare and assist one another, we should not be chatting or socializing with one another. We should be respectful of others who are praying and observe a prayerful and silent reverence as we prepare for Mass.

All are invited to upcoming catechesis opportunities on the Mass to greater understand and appreciate the incredible spiritual significance of the Holy Sacrifice of the Mass. We will have a video presentation during Lent explaining the significance of the parts of the Mass, followed by questions.

All are invited to Adoration of the Blessed Sacrament. We have 2 opportunities for Adoration on almost every Friday from 8:30am – 9:30am and 6pm – 7pm. Also, the Church is open during business hours and people are welcome to come and pray.
Let us all do what we can to promote greater understanding, devotion and respect for the Holy Eucharist.
In Christ Jesus,
Fr. Mike Martinez
St. Vincent De Paul NEWS
SVDP has reopened to those struggling to pay bills during the COVID 19 crisis.  We are also furnishing food at Rita's Pantry, open on the third Saturday of each month starting February 20th. The  office is open Monday, Wednesday and Friday from 9:00 a.m. to 11:00 a.m.
Please  say a prayer for all those who are struggling during this time.
Neighbors Helping Neighbors
Sunday Bulletin
We have been emailing our Sunday Bulletin to all parishioners for whom we have an address. If you would like to be added to our list, please call the parish office or send an email to dparsons@diocesetucson.org
Parish Online Giving
If you haven't ever given online, now is a good time to start.  With Online giving, there is no touching of checks or money which helps keep both you and our money counters safe from virus transmission. Online giving is helpful for both the parish, since it saves our money counter volunteers time and saves us the expense of printing and mailing envelopes, as well as for you, the donor, since it saves the time used for weekly check writing. If you would like to sign up, please click on the "Online Giving" icon on the left side of this page.
Pray for Vocations
We need to pray for Vocations to the priesthood and religious life, so Bishop Weisenburger has asked the parishioners of the Diocese to specifically pray the rosary for Vocations. This is a critical issue for the future of our Diocese.  If you would like to pray along with our Bishop, you can go to this link: Let us pray the Rosary with our Bishop for more Vocations.

Diocese of Tucson News: Do you miss our diocese's former print newspaper "The Outlook?"
Did you know that we now have an online version called: "The New Outlook"? Sign up for it today and it will automatically come into your email every week. It is entirely free, and it informs our readers about local, national, and international Catholic issues and events. To sign up for the The New Outlook"
May God bless you abundantly!
+Bishop Edward J. Weisenburger
Noticias de la Diócesis de Tucson: ¿Extraña nuestro periódico anterior impreso? "The Outlook" ¿Sabía que ahora tenemos una versión en línea llamada "The New Outlook?"
Regístrese hoy y automáticamente le llegará cada semana a su correo electrónico.
Es gratis, e informa a nuestros lectores sobre temas y acontecimientos católicos locales, nacionales e internacionales. Para registrarse en "The New Outlook"
¡Que Dios los bendiga abundantemente!
+Obispo Edward J. Weisenburger
CTSO Tax Credit

Don't forget to make your donation to CTSO so that you can receive the state tax credit. I make mine the maximum amount I can give. This is a win-win situations since we get our money back as state tax credits and our students get scholarships.  Please remember to check the box for All Saints Catholic School. See the link on the side of the page to make your donation.
Call the school office for more information: 520-378-7012.
God's blessings to all,
Fr. Mike Martinez
Location

1425 E. Yaqui Street
Sierra Vista, AZ  85650
View Map

Celebration of the Mass
Saturday

5:00PM

Anticipated Sunday Mass

Sunday

7:30AM

9:30AM

11:30AM

5:00PM

–

–

Spanish

M, T, Th, F

Wed

8:00AM

5:30PM

 –