Easter Season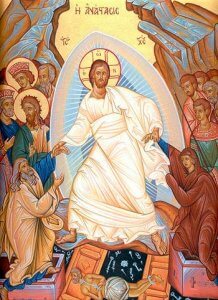 New Diocese Protocols: February 15
These new Diocesan protocols are in effect February 15.
The parish office is open M-F from 8:30 a.m. to 5:00 p.m. The doors will be locked, so please knock for assistance. For emergencies after hours you can reach Fr. Mike Martinez at the number given on the parish phone recording.
 The St. Vincent de Paul office is open Monday, Wednesday and Friday from 9:00 a.m. to 11:00 a.m.
Weekday masses will be inside the church at 8:00 a.m. on Monday,  Tuesday, Thursday, Friday, and at 5:30 p.m. on Wednesdays.
Adoration during Lent will be on Fridays from 8:30 a.m. to 9:30 a.m.  and from 6 to 7 p.m.
All parish masses are indoors. Communion will be inside the church at the usual time. Ministers will pass between the rows to distribute communion.
Funerals & weddings may be celebrated indoors but limited to 50 people.
Baptisms may be celebrated indoors but limited to 20 people.
There will be no public gatherings on parish grounds other than those described above.
These guidelines are subject to change based upon the effects of the virus.  Updates from Bishop Weisenburger will come periodically.
Thank you for you patience and understanding.
Nuevos Protocolos Diocesano de Febrero 15

La oficina parroquial está abierto desda 8:30 a.m a 5:00 p.m. La puerta estará cerrada, pero toque para entrar. Para emergencias que surjan después de horas de oficina, pueden comunicarse con el P. Mike Martinez llamando el numero dado en la grabación de mensajes de la oficina.

Todas las misas serán en la iglesia. Communion será recibida en la iglesia durante la misa. Las misas diarias serán a las 8 de la mañana lunes, martes jueves y viernes y miercoles a las 5:30 p.m. en la iglesia.

La adoración al Santísimo Sacramento será a las 8:30-9:30 a.m. y 6-7 p.m. en viernes.


Funerales y bodas se pueden celebrar en el interior de la iglesia, pero serán limitadas a un número máximo de 50 personas.

Bautizos se pueden celebrar en el interior de la iglesia, pero serán limitadas a un número máximo de 20 personas.

N

ingún tipo de reunión pública o celebraciones serán permitidas en la parroquia o en la propiedad de la parroquia.

Estos protocolos están

sujetos a cambiar basados en los efectos del COVID. Mas información se espera del Obispo Weisenburger periódicamente.

Mass Attendance Protocols
We are back in church to celebrate Mass on our regular Mass schedule.  Sat, 5pm, Sunday 7:30am, 9:30am, 11:30am (Spanish) and 5pm.  
Communion will be distributed during mass by hand only per the Bishop.
Face masks required
Max 72 people per Mass
You may still receive Communion in the courtyard immediately after the scheduled Masses even if you do not attend our Mass
If these Communion times do not work, please call the Parish office to schedule a time
Mass is not an obligation at this time
Please sit in the pews marked with the white dots.  Families and couples can sit together, but please maintain social distancing.  Every other pew will be blocked.
No gathering of groups in the church or in the courtyard

Thank you and God bless you all!
Bienvenidos a la misa: Información

Estamos a la iglesia para celebrar la Misa en nuestro horario regular.  Sábado, 5pm (ingles), Domingo 7:30am (ingles), 9:30am (ingles), 11:30am (español) y 5pm (ingles). 
La comunión se dará durante la misa en la iglesia, solamente se dará en la mano por órdenes del Obispo.

Se requieren máscaras faciales.

Máximo 72 personas en cada misa.

Usted todavía puede recibir la Comunión en el patio inmediatamente después de las Misas programadas, aunque no asiste a nuestra misa.

Si estos horarios de Comunión no funcionan, por favor llame a la oficina de la Parroquia para programar otro horario.

La misa no es una obligación en este tiempo de la pandemia de COVID-19.

Por favor, siéntese en las sillas marcados con los puntos blancos.  Las familias y las parejas pueden sentarse juntas, pero por favor mantengan el distanciamiento social.  Todas las demás sillas serán bloqueadas.

No hay reunión de grupos en la iglesia o en el patio.
St. Vincent De Paul NEWS
SVDP has reopened to those struggling to pay bills during the COVID 19 crisis.  We are also furnishing food at Rita's Pantry, open on the third Saturday of each month starting February 20th. The  office is open Monday, Wednesday and Friday from 9:00 a.m. to 11:00 a.m.
Please  say a prayer for all those who are struggling during this time. 
Neighbors Helping Neighbors
Sunday Bulletin
We have been emailing our Sunday Bulletin to all parishioners for whom we have an address. If you would like to be added to our list, please call the parish office or send an email to office@olmaz.org
Parish Online Giving
If you haven't ever given online, now is a good time to start.  With Online giving, there is no touching of checks or money which helps keep both you and our money counters safe from virus transmission. Online giving is helpful for both the parish, since it saves our money counter volunteers time and saves us the expense of printing and mailing envelopes, as well as for you, the donor, since it saves the time used for weekly check writing. If you would like to sign up, please click on the "Online Giving" icon on the left side of this page.
Pray for Vocations
We need to pray for Vocations to the priesthood and religious life, so Bishop Weisenburger has asked the parishioners of the Diocese to specifically pray the rosary for Vocations. This is a critical issue for the future of our Diocese.  If you would like to pray along with our Bishop, you can go to this link: Let us pray the Rosary with our Bishop for more Vocations.
CTSO Tax Credit

Don't forget to make your donation to CTSO so that you can receive the state tax credit. I make mine the maximum amount I can give. This is a win-win situations since we get our money back as state tax credits and our students get scholarships.  Please remember to check the box for All Saints Catholic School. See the link on the side of the page to make your donation.
Call the school office for more information: 520-378-7012.
God's blessings to all,
Fr. Mike Martinez
Location

 

1425 E. Yaqui Street
Sierra Vista, AZ  85650
View Map

Celebration of the Mass
Saturday

5:00PM

Anticipated Sunday Mass

Sunday

7:30AM

 

9:30AM

11:30AM

5:00PM

–

 

–

Spanish

(1st Sunday Teen Mass)

M, T, Th, F

Wed

8:00AM

5:30PM

 
 
 
 –